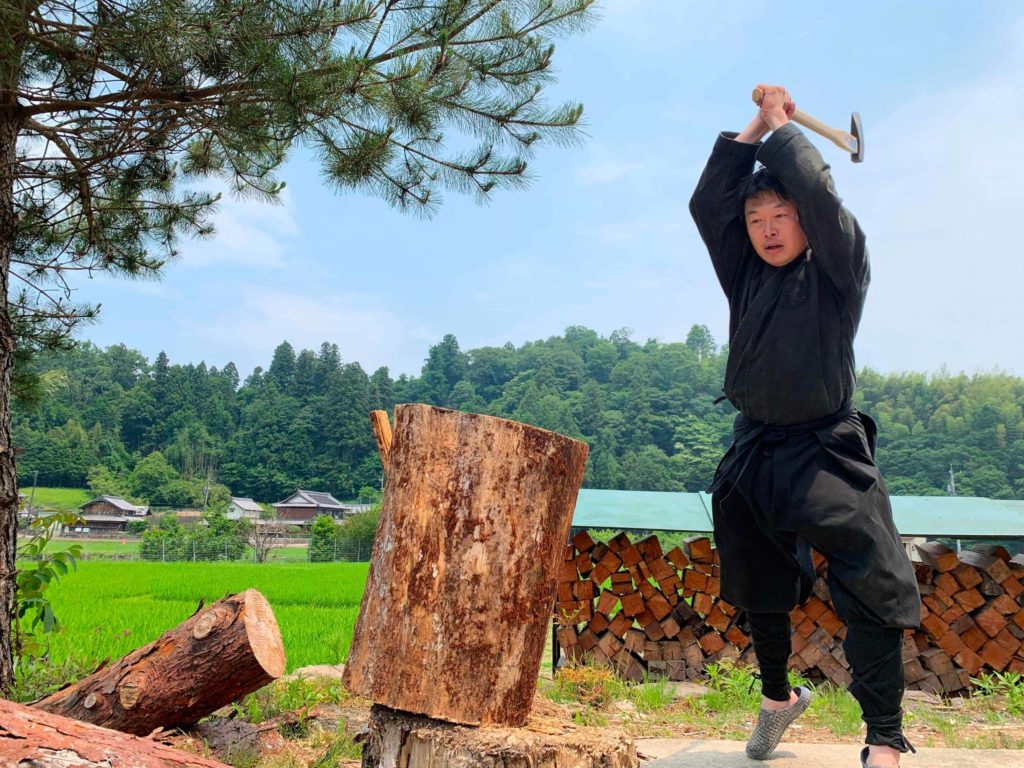 Click here to listen to or download my narration >>
A Japanese university has awarded the first-ever degree in ninja studies.
Masters student Genichi Mitsuhashi, 45, spent two years examining historical documents on the true nature of the stealth fighters while perfecting his martial arts skills.
He also bought a wooden two-storey house in Iga province, the birthplace of the ninja, and cultivated rice and vegetables on the land.
"I read that ninjas worked as farmers in the morning and trained in martial arts in the afternoon," he told AFP.
"With this combination, I thought I could learn about the real ninja."
Mr Mitsuhashi was one of three students to enroll in the masters degree at Mie University's International Ninja Research Centre in spring 2018.
He attended the graduate school three times a week and wrote a thesis on how ninja managed mountain forests in Iga between the 17th and 19th centuries.
After completing his course in March, Mr Mitsuhashi moved on to a Phd program and hopes to connect visitors to the area with the local community.
"It has been a fulfilling two years because I lived in a mountainous farming village in Iga to study ninja and pursued my research in my own way," he told the Asahi Shimbun newspaper.
His professor, Yuji Yamada, described him as "a real role model for graduate students who study ninja" because of the way he blended in with the local community.
However Prof Yamada also warned any prospective students that the course was aimed at learning about the ninja – "not to become one".
Ninjas are believed to have originated in the early 14th century when feudal lords hired mercenary spies to infiltrate castles to obtain information.
Japan awards first-ever ninja studies degree [Independent]